Surfing judge Masato Kato takes oath on behalf of all technical officials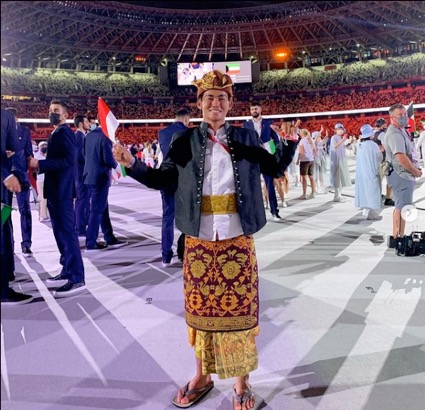 History has been made at the Tokyo 2020 Olympic Games. For the first time ever, surfers were among the 200+ nations represented at the event's Opening Ceremony.
Indonesia's Rio Waida marched for his nation in the Opening Ceremony as flag bearer, representing the new wave of Olympic athletes from one of the three new youth-oriented sports (Surfing, Skateboarding, Sport Climbing).
The Tokyo 2020 Opening Ceremony officially celebrated the start of the 32nd Olympiad, highlighting the resilience and determination of athletes to stay prepared for the Games despite the challenging conditions caused by the pandemic.
Adding to the profile of surfing in the Ceremony, Surfing judge Masato Kato (JPN) had the honor of taking the oath on behalf of all technical officials, underlining the officials' commitment to fair play, inclusion, and equality.
Japanese Emperor Naruhito was present to officially declare the Games open.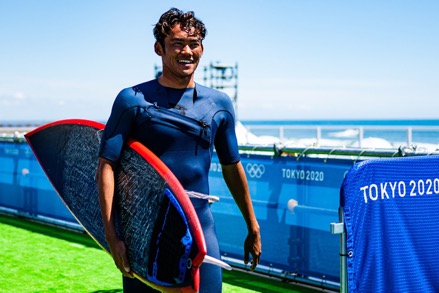 The more than 11,000 athletes from 206 delegations celebrated the opening of the Games, conveying Tokyo 2020's message of "Moving Forward," a reference to the unity and togetherness required to overcome the global health crisis.
With the entire country of Indonesia behind him, Rio Waida ready to surf with pride on the world's greatest sporting stage.