Atsushi Sakai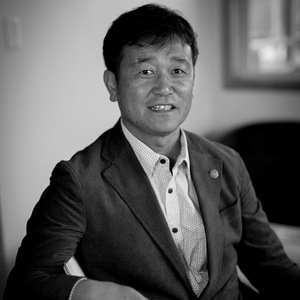 Bio
President of Nippon Surfing Association. 28 years of experience at the national federation with various executive positions. Since 1990, contributed to major national championships such as All Japan Surfing Championship as a head judge, contest director and involved with management of Nippon Surfing Association. Elected to be a member of the board in 2000, chairman of committees in 2007, and President in 2011, currently serving 4th terms.
After establishing Shirahama (meaning white beach) surf team in 1982, started own business, Shirahama Mariner in 1988. Incorporated in 2013, the company imports and sells marine sporting goods and fashion items, and provides related services as well as operates accommodations.
Atsushi Sakai was first elected as a member of the ISA Executive Committee in 2018 when the Executive Committee was expanded to include two new positions for regular members, as well as the Chair of the Athletes' Commission at the 2018 AGM. He is up for re-election in 2020.
EXPERIENCE & NOTABLE CONTRIBUTIONS
2011 – Present
President, Nippon Surfing Association

Currently serving 4th terms.

2018
Chairman of the Executive Committee, Nippon Surfing Association.

2018 31st ISA World Surfing Games, Tahara, Japan

2017
Head of Team Japan

2017 3rd ISA World Adaptive Surfing Championship, La Jolla, CA, USA

Vice Chairman of the Executive Committee

2017 26th ISA World Junior Surfing Championship, Hyuga, Japan

Head of Team Japan

2017 30st ISA World Surfing Games in Biarritz, France

2016
Head of Team Japan

2016 29st ISA World Surfing Games, Jacó, Costa Rica

2015
Head of Team Japan

2015 24th World Junior Surfing Championship, Oceanside, CA USA

2013
Head of Team Japan

2013 22th ISA World Junior Surfing Championship, Playa Jiquiliste, Nicaragua

2009
Head of Team Japan

2009 18th ISA World Junior Surfing Championship, Salinas, Ecuador.

2004 – 2007
Head of Team Japan

2007 16th ISA World Junior Surfing Championship, Costa de Caparica, Portugal
2006 15th ISA World Junior Surfing Championship, Brazil
2005 14th ISA World Junior Surfing Championship, USA
2004 20th ISA World Surfing Games, Ecuador

1998
International judge

1998 17th ISA World Surfing Games, Ecuador

1994 – 1996
Coach, Team Japan

1996 5th ISA World Junior Surfing Championship, Indonesia
1995 4th ISA World Junior Surfing Championship, Indonesia
1994 3th ISA World Junior Surfing Championship, Indonesia
Personal Accomplishment
| | |
| --- | --- |
| 1995 | Won the Chapter leader class at 25th All Japan Surfing Championship |